Certification
IGRETEC has had ISO 9001 certification since 2000.
It focuses constantly on one objective: to give every project lasting added value drawn from the diversity and wealth of experience of its activities and thus enable its clients and partners to stand out.
Environment/EMAS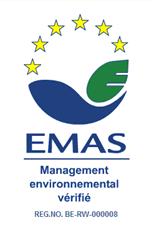 Most of the treatment stations have had ISO14001 certification since 2002 and have been EMAS registered since 2003. These are forms of recognition from external bodies attesting to the fact that our environmental management system meets the requirements of these two sets of standards.
Management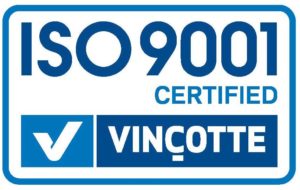 As part of our Management through Quality approach, the values upheld by IGRETEC – integrity, responsibility, solidarity – are expressly or implicitly reflected in our processes.
The IGRETEC Management System has therefore been assessed and deemed to comply with the requirements of standard ISO 9001:2008:
commitment from the management and their staff;
dossiers kept under control thanks to the management by projects methodology;
resource management;
a desire for constant improvement.